Favorite Finger Lakes Nature Centers
With its glacially carved landscapes, majestic forests, sparkling lakes, and unique flora and fauna, the Finger Lakes region is alive with natural wonder. Interpreting it all are the many nature centers that provide environmental education and recreational opportunities for visitors and residents alike. Their trail networks, indoor exhibits, public events, school programs, and more are designed to foster an appreciation of the natural world. Visit some of our favorite nature centers in the region!
Rolling wooded hills, well-groomed trails, varied niches, and year-round educational and environmental programs make this small gem a must-visit for all members of the family. Despite the small footprint, one visit will barely be enough to enjoy all this 182-acre nature center has to offer.
Open dawn to dusk year-round, visitors can explore more than 3 miles of easy trails with various loops that cross open fields, wooded glens, and stream beds on this 100-acre property. The main building, known as The Lodge, hosts exhibits focused around the Cayuga Lake basin and is home to a variety of animal ambassadors on exhibit.
Acting as the Rochester Museum & Science Center's "living museum," this 900-acre preserve does an exceptional job at just that. The trails explore an array of environs ranging from a thirty-five-acre beaver pond, scrublands, meandering wooded streams, open marshes, and deep forests.
Twelve miles of trails, open dawn to dusk year-round, weave through meadow, forest, and scrubland, often neighboring or encircling the numerous ponds and varied wetlands found throughout this 430-acre property. A quarter-mile trail, the Trail for All, is wheelchair accessible and a trail-ready wheelchair is available at the visitor center along McClean Road if needed.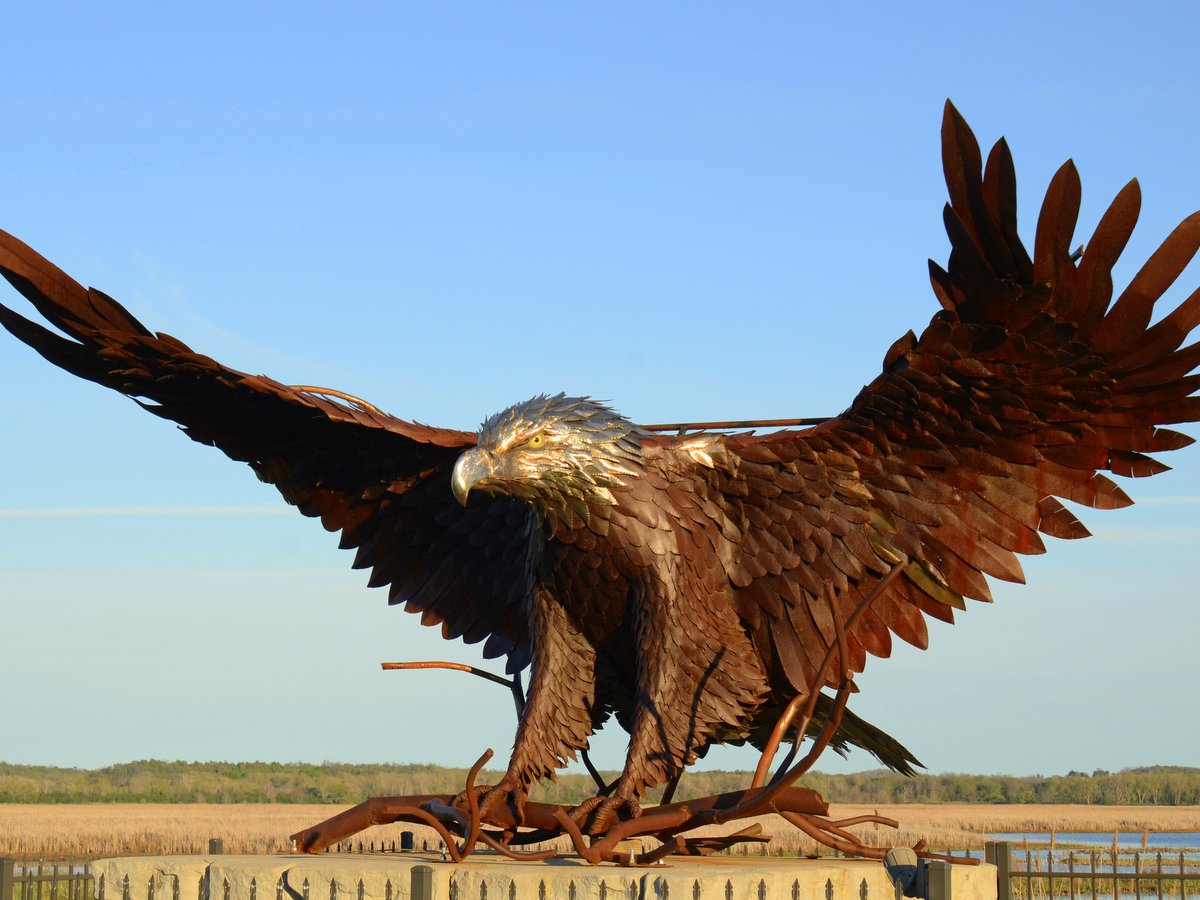 This Audubon Center is often referred to as the information hub of the Montezuma Wetland Complex, a vast network of important ecological niches. Walking trails, an observation platform, streams, and wetlands welcome visitors from near and far. The center also offers numerous events that focus on habitat restoration, wetland ecology, bird migration, and general nature-oriented programs.
Hikers will find a couple of key features at Tanglewood that are often missing along other trails in the Finger Lakes region, namely varied terrain and a destination with a sweeping vista. The trails here are peppered with placards that have quotes from Mark Twain who had a summer home in nearby Elmira.
*Please check with each location before visiting as hours of operation may change.